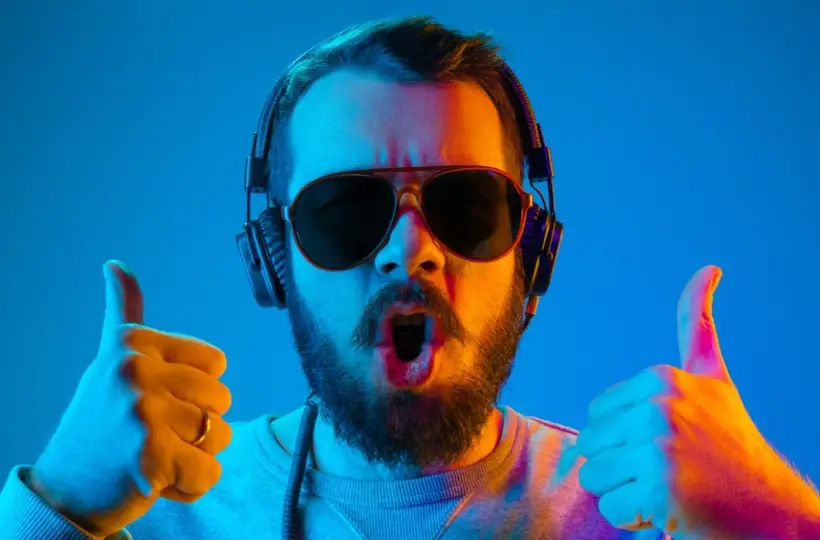 Think of listening to music in the 1990s –there were limited approaches, and the best way to listen was only at some specific places. Technology gives you the unlimited option to listen to and enjoy music anywhere and whatever song you want. Digital music is available to all people at fingertips – type, search and play is all you need in a contemporary digital world. Some of the best gadgets for listening to music help you with the task – modern devices are not only well designed, but they are also perfect for anyone who appreciates high-quality and transparent music wherever they go.
Gadgets for music lovers provide joy and satisfaction of good time. In this technology age, where everyone is pacing, fast music provides you with incredible experience and lessens your stress. There is only one issue here, and it's that you may find tons of different gadgets for listening to music, and it's hard to choose one. You may even do not know about any of them until a few days back.
This article will guide you with the best gadgets for music lovers. All of these are must-have products you can gift for music lovers. Furthermore, you can buy professional musicians gadgets for you and your friends.
Best gadgets to listening for music:
1. TDK Boombox
Features Of TDK Boombox
TDK is a famous name in the world of the musician. TDK Life on Record revived the authentic music culture. It combines music dynamics, a high-quality sound experience, entire surfaces, and many features that allow you to customize the music in your way. The digital technology enables premium audio decoding and playback options while your device is on a charge. The TDK Boombox includes USB ports that connect with a smart phone, iPod, iPhone, and USB flash drive. You can plug in your microphone and guitar and blend with other music sources.
TDX Boombox provides incredible sound with original classic features. It has 35watts of the full range and dynamic sound. You can position the Boombox off the ground with a heavy-duty integrated tripod mount. It helps in maximum sound dispersion.
The aesthetic lies in its classic sleek design – the Boombox is in rectangular shape retro style as the boombax in the 80s looks. It has a rotary dial, a padded aluminum handle for protection, and an upscale feel.
The classic aesthetic comes with modern and user-friendly features. The touch buttons are simple and quite interactive. At the same time, an equalizer provides the visual heartbeat to your music. A rotary dial helps perform functions like volume control.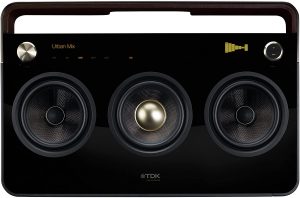 Pros
High has a high-quality and robust sub-woofer that provides excellent and flawless bass of 6."
Two power drivers ensure clear sound and crisp highs.
Easy connectivity with high-tech devices like iPhone, iPad, and smart phones
You can play while your connected device on charge.
Easy to control with a rotary dial and front-facing screen.
Cons
The volume knob is not good to control, and it can be problematic often.
2. Shure Earphones for professional sound isolating
Features Of Shure Earphones for Professional Sound Isolating
Are you looking for some professional musician gadget? Shure is an excellent choice for professionals. It is an incredible choice for those who want to replace their boring white earphone that comes in a box with iPhone and iPod.
Shure earphone delivers excellent sound quality and sound isolation properties. It helps to block out plenty of noise, and a person wearing it will hear a crisp, clean sound – a sound that is accurate and balanced and increases the experience of music.
The package contains two items – the first is HD sound isolating earphones, which fits the ear. The second item is a Universal Communication detachable cable for sound-isolating earphones. Both things are good in quality and durable.
The earphones are available in metallic color—the sleek and design along with the formable wire. The wire ensures placement over the ear. The earphones provide a clear, crispy, and balanced sound. You can also convert your earphones to wireless music devices with Bluetooth technology.
The HD Universal communication detachable cable provides a seamless transition between all types of devices Apple/Android. The mic allows superior sound, crispy volume, and control over playback. You will always get sustainable high sound quality.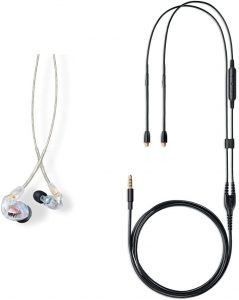 Pros
The pack of two includes earphones and a universal detachable cable for better sound isolation features.
It is an ideal gift as professional musicians' gadget.
Through Bluetooth connectivity, you can convert your earphones into wireless air pieces.
The hi-tech design involves a formable wire that ensures earphone placement over the ear.
Available in two beautiful colors.
Cons
Construction material is not durable.
3. Ortizon Bluetooth Speaker portable
Features Of Ortizon Bluetooth Speaker Portable
Love partying outside? Party is not possible without friends, food, and music. But wait, partying in a camp or somewhere remote means no music or relying on some unreliable dull music gadgets. Ortizan portable Bluetooth speaker is reliable and one of the best gadgets for music lovers. It has many features like multi-color LED lights, Bluetooth connectivity, wireless components, long battery timing, built-in microphone for hands-free calling, lightweight, and last but not least, brand reliability. Furthermore, it is water-resistant!
You will get sound better than ever with excellent stereo sound performance, alloy bass diaphragm, and full frequency 42w dual speaker. All these features ensure a high-fidelity sound system. You will hear nothing but natural, realistic, crisp, and flawless sound. Indoors or outdoors, it will create an impressive atmosphere precisely as you want. Turn your room into a cinema or enjoy gaming with every detail, sound, or party with beautiful lights and strong sound.
The LED light features are quite fun – do you know that lights bounce with the rhythm of the music? It is like a re-imagined light show that beats and pulses with phases and shines to every music beat. Bluetooth connectivity provides a more stable and faster connection with the device. It also ensures high-quality sound and provides you with excellent bass and flawless light rhythm.
Outdoor functions, particularly in the swimming area, mean lots of water-adventure and that means your electrical products can get wet. Bring your portable Bluetooth speaker and enjoy as much as you want without fear of it getting a wet – shower, swim, or enjoy the rain with these. Tag your moment of relaxation along with you on the trip and get a better experience without fuss.
The portable speakers are lightweight and have a significantly extended battery time of 3o Hrs. Once your speakers are fully charged, you can enjoy them all day. It has a strong bass sound that makes it a lovely home sound system. You can hear it from as far as 66 feet – it is the right choice for people who have an active lifestyle or always on the move.
It has a great equalizer that can change three audio modes. You may need to press the EQ button and switch between the effects. You can also activate voice assistant when your hands are not free.
Clear sounds and loud volume speaker accompany with universal compatibility. Connect it with iOS, Android smart phone, pads, computers, tablets, TV, or Mp3 devices in a matter of seconds. You can stay connected for an extended time with no sound interruptions or irritation.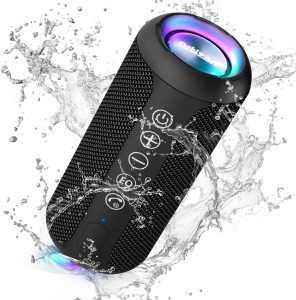 Pros
Full frequency speaker and bass make it an excellent choice as a complete home sound system.
Equalizer comes with three different modes.
Bluetooth comes with universal compatibility features.
LED lights eat with the music rhythm
Water-resistant features, lightweight and portable.
Cons
The battery does not stand long, as the company claim.
4. Dr. Dre Beats Headphones
Features Of Dr. Dre Beats Headphones
Dr. Dre Beat headphones are one of the best gadgets for listening to music. Headphones can cancel noise and provide you with a better music experience. You will get more powerful clarity, strong and deep bass with flawless rhythm. Dr. Dre Beats' headphones were created after three years of research and development to make them work flawlessly. The headphones are wireless, but they also carry iPhone enables cable and built-in answer button and microphone. So you can switch from listening to music to hearing calls on the phone.
The Beats' headphones come with Amazon verification that means it is a verified, high-quality product and guaranteed by Amazon. The headphones feature Pure ANC (Adaptive Noise Cancellation) it blocks out distractions from listening to music without any background noise. The product is resistant to wear and tear. It has soft over-ear cushions features that mean your ears will not hurt and remain comfortable. It features advanced venting and a custom and flexible fit for any shape of the head.
The Headphones charge in minutes with fast fuel technology, in only a few minutes you can charge it and use it for three long hours. When your headphones are fully charged, you can enjoy the music all day long. It stays charged for more than 20 hours up to 40 hours (if noise cancellation is off).
The headphones are easy to use, and you can switch from music to calls seamlessly. Bluetooth connectivity is excellent, and sound will remain flawless even if the connecting device is not close.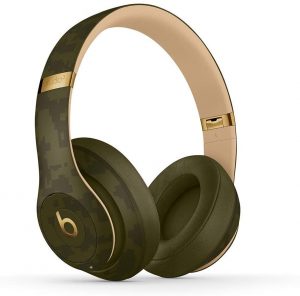 Pros
Incredible design, comfortable and durable stuff. The design has a soft ear cushion and flexible adjustment option to fit any shape of the head.
Battery charge with fast fuel technology. You can enjoy music for up to 22 hours when it is fully charged.
Easy connectivity to your iOS and Android devices through Bluetooth.
You can switch seamlessly from music to call with one button.
Clear sound and noise cancellation features allow getting a better music experience.
Cons
Not a budget-friendly choice.
5. SoundLink Music System – Wireless by Bose
Features Of SoundLink Music System – Wireless by Bose
Now you can enjoy a life-like experience of music with Bose SoundLink Music system. The music system helps you to enjoy the content in any area of your home. It is simple and straightforward to carry it around from the living room to the bedroom or work desk because it has no wires or no touchy software or setup. The Music system has its elegant, strong sound quality that provides a new and better experience of music. That is why it is known as bringing life to music.
Bose SoundLink Music system is easy to use; all you need to do is plug the small USB into your computer, turn on the SoundLink system, select the music you want to play, and get started. No need to configure with any network, no cables involved, plus point you can control it with remote control.
It is a sound system that moves easily! Imagine a high-quality sound system at home – we all know how inconvenient they are to move around. Bose sound system is easy to carry around anywhere in the house. From the living room to the kitchen or may be from the bedroom to the patio, the sound system works on chargeable batteries, and it is portable. So enjoy the music wherever you want, whenever you want. Don't miss a beat when you want to get a full experience.
It has an excellent sound quality system now; you can enjoy the music from your PC or laptop even you are far away from the sound system. With lots of features and convenience, there is no compromise on the quality. The waveguide speaker technology speaker provides in-depth and precise music so that you can enjoy it—Voice sounds natural, vibrant, and flawless. You can feel the instruments' clarity and distinct from the voice.
With Bose Sound System, it's not possible that you will even miss a single beat. Music that comes to life – an experience you never had before!
Pros
Portable sound system
It runs on rechargeable batteries.
Easy connectivity through Wi-Fi and USB connection.
Clear sound, vibrant and flawless music.
No wires or software are required.
Cons
Works only with Mac or PC operating system.
Conclusion
Modern gadgets help in a better music experience. A headphone or earphone when you are getting clear sound and vibrant rhythm like you want that mans these products proved as the
best gift
for music lovers.