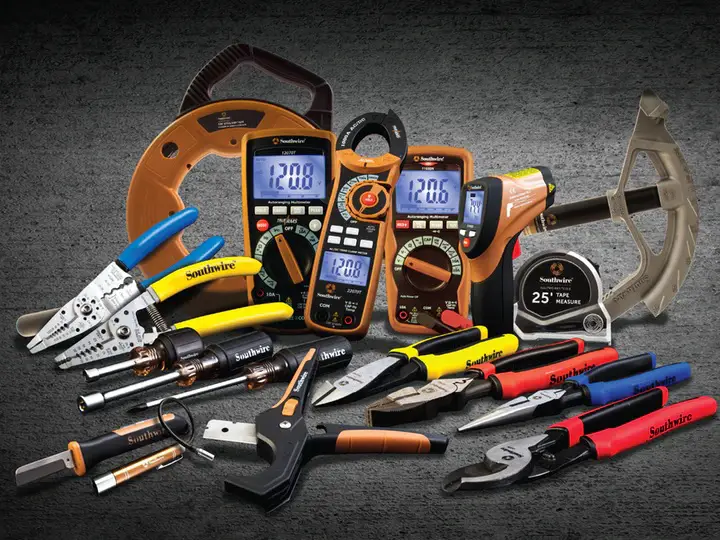 Buying gifts can be an extremely tough task. There's no right way of knowing whether the gift you've chosen for a person is perfect for them or not. However, it is easier to narrow down gift ideas based on the person's interests and professions. Unsure about what gift to buy for the electrician in your life? We've got you covered. The following article will list down the top 10 best gadgets for electricians, that work well as birthday and Christmas gifts.
1. Klein Tools Wireless Speaker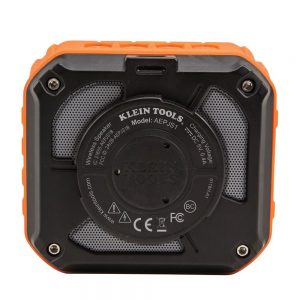 At times, working can get quite tiresome and boring. This 10 hour battery life Klein Tools Wireless speaker could be the best gadgets for electricians that you know. Working along to your favorite beats while on site is the perfect way to completely finish off any difficult tasks. The magnet on the back of this speakers allows it to be attached to the back of any metal surface, and the sound quality is excellent for the price you get this speaker at. Given that electricians tend to have quite busy hands during work, this Wireless Speaker gives them the ability to attend phone calls using the handsfree feature.
2. SOG Electrician Knife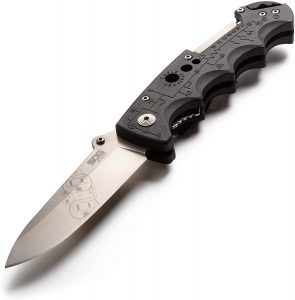 This sleek looking electrician, with a design etched onto its handle will definitely complete the futuristic and stylish look of an electrician. But this knife isn't just an accessory to be added to your outfit! The pocket knife is categorized under the top 10 must have gadgets for electricians due to its UTP wire stripper feature, a necessity for most electricians. This straight edged blade is extremely sharp, and works well for most electrician related tasks. Only the finest quality stainless steel was used to manufacture this blade, which can be hidden and stored for discreet use. Along with that, this electrician knife comes with a lock, making sure that the blade stays secure and in place during use.
3. Bahco Adjustable Spanner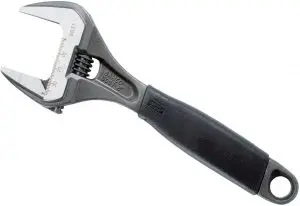 Although it may seem unlikely, a spanner is one of the best electrician tools one could buy for their electrician friends. The Bahco Adjustable Spanner is small enough to be kept in a pocket and carried around for use. Its adjustability allows it to carry out multiple jobs, tightening all sorts and sizes of screws without having the need to buy an entire set of spanners. The rubber handle of this adjustable spanner allows electricians to grip it easily, with the measurements and markings on the spanner being visible enough to be adjusted. The Bahco Spanner is available in multiple shades, adding a bit of color to your electrician friend's tool bag, as well as making it easily identifiable for quick use.
4. ElectriCalc Pro Electrical Code Calculator
This electrical code calculator will make an electrician's day and life easier, and is quite possibly the best gadgets for electricians one could buy. The Electric Calc Pro has NEC code pre-installed in it, ranging from 1996 to 2020. Along with that, it also includes Kirchhoff's Law and Ohm's Law built into it, making electrical calculations quick, and as easy as A-B-C. Using this calculator, electricians can work instantly and make conversions, along with calculations for volts, voltage, resistance, and much more by utilising the 2 laws that have been built into this calculator. The case is both shock and dust resistant, and has a battery life that lasts for a long period of time. Its unique yellow and blue case also adds a touch of color to an electrician's tool bag.
5. SlimVario Screwdriver set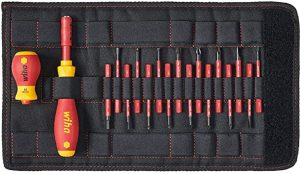 Screws are most definitely essential electrician tools an electrician needs to have in their bag. This screwdriver set comes with 16 different types of screwdrivers, along with 15 interchangeable bits. This allows electricians to have a wide variety of screwdrivers at hand, allowing them to carry out their tasks in a perfect and efficient manner. The screwdrivers are furnished with a soft rubber handle, allowing electricians to have a good grip on the tools and even preventing them from developing backaches in the future. Though this screwdriver set has 16 different pieces, it is still compact enough to fit inside an electrician's tool bag without taking up too much space. The screwdrivers on this set also have a built-in locking mechanism, making sure that the interchangeable heads do not come out of place during the work process. If the electrician in your life struggles with any deep screws on-site, this screwdriver set will be the perfect gift for them.
Read Related Products Reviews
6. LED Magnetic Pickup Tool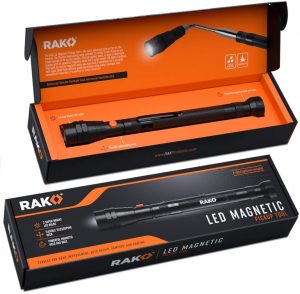 When it comes to electrician power tools, having a pickup tool should be one of the essentials. It's human nature to fumble and drop things on the ground, but not being able to locate and retrieve these items can put a halt to the work process an electrician is carrying out. This magnetic pickup tool will easily pick up any important items that might have been dropped, such as a particular type of screw or bolt. This tool comes with a built in LED flashlight, making it easier for electricians to locate any dropped items and retrieve them instantly. The neck of this tool can extend up to size of 22 inches, and the head can be rotated in a 360 degree angle, allowing it to get into nooks and crannies, and tight, hard to reach places. Most electricians may not know it, but an LED magnetic pickup tool is not a tool that they need until they actually use it.
7. Bucket Boss Tool Bag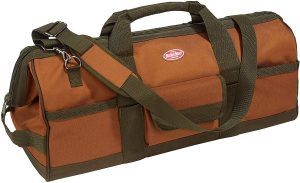 Everyone focuses on the best electrician tools when thinking of a gift to buy electricians, but no one thinks of the place where electricians would store these tools. The Bucket Boss Tool Bag is a sturdy, and perfectly sized tool bag for electricians. The fabric is water resistant, making sure all the important tools stored inside the bag are completely safe and secure, and not liable to developing rust or being faulty. The mouth of the bag zips wide open, giving electricians a full and wide display of all of their tools. The handles are heavy duty, giving electricians a good grip on their bag, allowing them to carry it around anywhere and everywhere despite the weight of the tools inside it.
8. Magnetic Wristband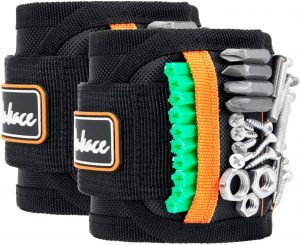 Carrying around screws, nails, bolts and drill parts in your hand can be a tiresome, as well as an uncomfortable task. This magnetic wristband, that has 10 powerful magnets built inside of it, gives electricians the benefit of carrying around any screws or drill pieces they need to use during the work process. Not only does this save time, it also prevents the action of dropping these small items, and then going on a long search to retrieve them. The strap of the wrist itself is adjustable, and can be worn by anyone at any time. The fabric used for the strap is breathable, making sure the wearer doesn't feel uncomfortable with the wristband on their hand.
9. PETZL Tikka Headlamp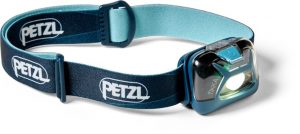 Although one may not realise, most electricians have to work in places that are quite dim and dark. Although they can use a flashlight to make their work easier, it can be quite difficult to carry out their tasks with one of their hands being occupied with a flashlight. This is where the headlamp comes in. This headlamp is compact and lightweight, and contains lights powerful enough to give full visibility to electricians in dark areas. The beam itself is quite wide, giving electricians a wide view of the work area. Using the headlamp is as simple as pressing the button which can easily be located by users. The headlamp also comes in three different lighting modes, which can be customised and used by electricians according to the given work situation. The phosphorescent reflector built into these headlamps prevents users from blinding each other while using the headlamp.
10. Electrician's Hammer
Hand tools such as screwdrivers and hammers are quite important for electricians to carry out and execute their job efficiently. This high quality electrician's hammer is both portable and durable, and is the ideal choice for professional electricians. The elongation of the hammer allows for a perfect hammering process, and the vapor plasted tip of the hammer prevents any sort of chipping during the work process. The hammer head itself has been polished, and the handle of the hammer gives off a strong grip when held, yet is comfortable to use at the same time.
These tools usually work as the perfect gift for electricians. Not only do they all function in some way or the other that would benefit an electrician, but the price being paid for these tools is worth the quality that you get in return. If you're unsure about what to buy an electrician as a gift, any one of these tools would be a perfect pick for them!